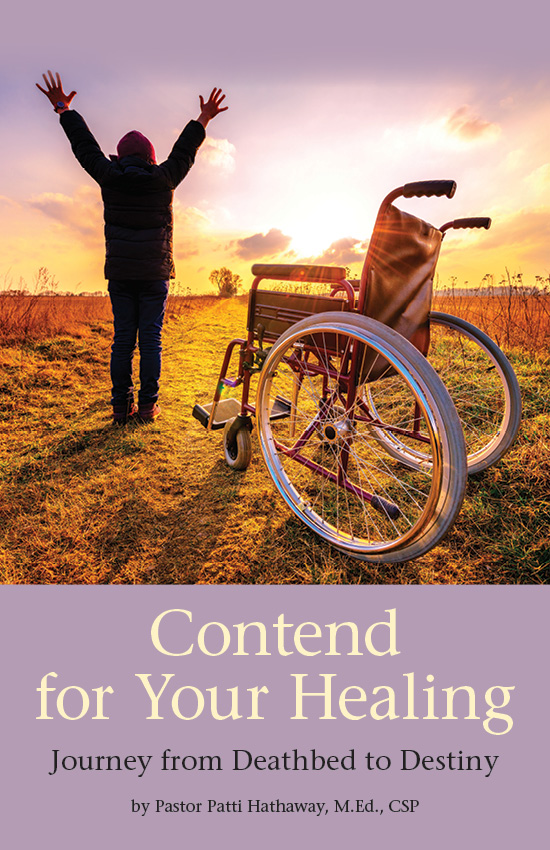 Welcome to the hidden page of RESOURCES included in my Contend for Your Healing: Journey from Deathbed to Destiny book. You have Patti's permission to download these posters and print them for your personal use and for use with healing clients.
Downloadable Posters:
Poster 3 It Is His Will to Heal
Poster 5 FEAR Get Out of the Boat
Poster 8 Speak Mt What I Say Body Obeys
Poster 10 Speak to Your Eating
Poster 12 Can't Afford Thoughts – Tiredness Energy
Poster 13 Victory  Reach for His Throne
Downloadable Tools:
*This doesn't replace reading the books I've written which provide a broader and more comprehensive approach to soul healing and physical healing. Recommending the books will provide clients with the practical tools to do the healing work and help others.