Patti's Calling: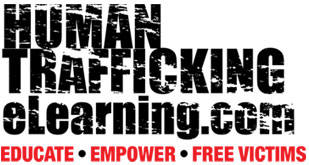 Since 2015, professionally Patti has been moving into eLearning as she developed 6 eLearning programs. She feels God is calling her into eLearning because the format is designed to really change how people think and act and it frees her time to do ministry. She co-authored two Human Trafficking Awareness eLearning programs (healthcare, law enforcement) with an 18-year sex trafficking survivor in 2017 and their vision is to change how human trafficking is viewed.
In preparation for ministry, Patti completed Breakthrough Biblical Counseling Training (2-year program) in 2010 and was named their "2011 Breakthrough Graduate of the Year". She also completed the Columbus School for Supernatural Ministries (2-year) program in 2014. In 2016, Patti completed the Rapid Response Team Chaplain training (7 days) with the Billy Graham Evangelistic Association and received her Chaplain Certificate. She is committed to life-long learning and attends numerous conferences and training each year.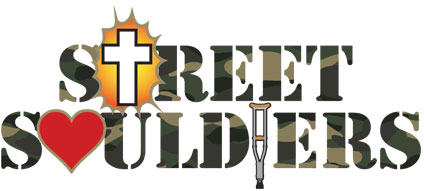 Patti is the Street Souldier's Leader for the Heaven to Business (H2B) team in Columbus, Ohio. She leads a team of prophetic business people who come alongside neighborhood businesses through prayer to help them achieve their goals and move their mountains. They pray heaven into businesses because with God all things are possible (Matthew 19:26). We track business results.
Some of Patti's goals include Church Unity (breaking down denominational barriers), Planting and Establishing Healing Rooms in churches and Heaven 2 Business (H2B) teams in communities, Homeless & Human Trafficking Ministry, and Teaching & Equipping Ministry. She wrote a booklet on Contend for Your Healing that can be given to people who go to healing rooms or on the street and she does an online Masterclass on Activating You to Heal the Sick.
Favorite Speaking Topics
include but are not limited to:
Get Out of the Boat!
Activating for Healing and Miracles
Dreams & Interpretations from Holy Spirit
Spirit-Empowered Confidence
Breakthrough and Freedom
Patti's Speaking Style: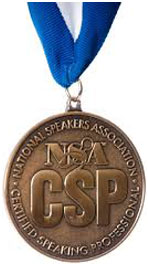 Patti follows the leading of Holy Spirit and loves to share Scripture and personal testimonies. Audiences describe her speaking as high energy, thought-provoking, humorous, relevant, and practical. She only speaks on what she actually does in her life. Her strong Biblical content and testimonies inspire and challenges how people think. Patti loves to interact with her audience and minister to individuals after speaking.
A Certified Speaking Professional® (CSP) is the speaking profession's international measure of professional platform competence, earned from the National Speakers Association (NSA). Meeting professionals can be assured that a CSP has a top-notch speaking ability and a track record of professionalism and success.
What is a CSP?
The CSP designation is earned through demonstrating competence in professional standards in:
Speaking skills
Business management
Education
Member of NSA (Patti has been a professional member of the National Speakers since 1986)