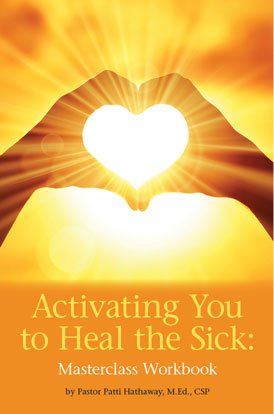 Activate You to Heal the Sick: Masterclass Workbook
Patti had to overcome her entrenched beliefs that miracles died with the apostles in order to build her life on Jesus' promise that Very truly I tell you, whoever believes in Me will do the works I have been doing, and they will do even greater things than these (John 14:12). She now sees miracles and healing every week. In Patti's Masterclass and this workbook you'll learn the Biblical basis for healing and miracles.
Discover how to hear from God and be activated to heal the sick. Be inspired by testimonies and get your questions answered. The overriding purpose is for you to walk away equipped and excited to heal the sick!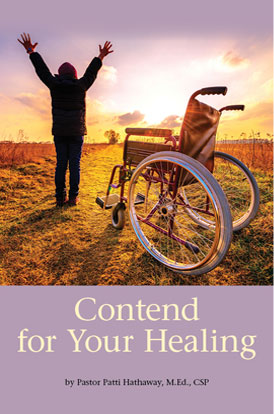 Contend for Your Healing
This booklet will help you contend for what has already been done in heaven and paid for by Jesus. You're going to learn how to defend the Biblical belief that Jesus died on the cross (I Peter 2:24b "by His wounds you have been healed") for your healing (physical, emotional, spiritual) – it's for ALL believers, not just a select few. You will learn how to affirm that healing is legally yours. Patti shares share six keys to contending for healing and freedom that have worked for her and many others. This booklet is ideal for outreach ministry and healing rooms/tents and where you are healing the sick. Those healed can benefit from the Scriptural backing of healing today to keep them healed and help them contend for more healing.
Recommendation: I've read numerous books on healing but I think your booklet is exceptional. It is short and simple yet you expanded my thinking with a number of your tips. I'm excited to buy more booklets to give to others. The first person I gave it to was a man in a wheelchair. That really impacted my spirit! I believe it is making a significant difference in people walking out their healing.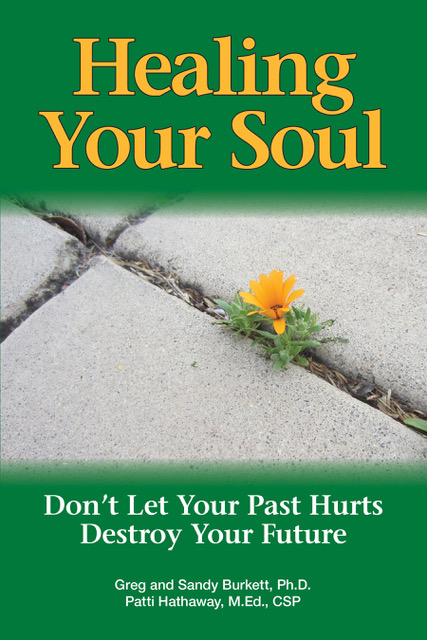 Healing Your Soul: Don't Let Your Past Hurts Destroy Your Future
Co-authored by Patti Hathaway, M.Ed., CSP and Dr. Sandy Burkett
God's desire is that you walk in His blessings yet sometimes you get stuck and don't understand why. In this Bible Study you'll learn the difference between your Body, Soul, and Spirit and how trauma may have impacted you from birth. You'll recognize the Biblical role of Holy Spirit in your walk and how you can better use His Power to overcome. You'll discover how trauma and hurts affect your soul and spirit, and how this can delay and impact your future. You'll identify and break off lies in areas such as generational curses, soul ties, and ungodly beliefs and mindsets by using Biblical healing prayer. There are eight lessons with a format that includes teaching time, small group discussion questions, activation exercises, declarations, and personal application exercises. This Bible Study can be used oneon-one or in groups.